My next show will be on Sunday evening, Aug. 19 featuring ( 45 min set) at Walnut Street Cafe Sunday Open Mic, 157 Walnut Street, Lynn, MA. The open mic will run 7:30PM – 10PM, and I will be starting my feature show around 8:15pm. I will be performing vocals, guitar, and keyboard with Miki Matsuki (drums).
Junko Ogawa Band  had a wonderful time playing in Cumberland R.I on Aug. 4th. Thank you for everyone who was there. It was our pleasure to entertain you.
Thank you for everyone who was at Randolph's Main Street Market Place on Aug. 1st. It was our first time performing for everyone at the market there. Such a wonderful market!  I and the band appreciate your support. Thank you.
My next show will be a Junko Ogawa Band show (with the full band) on Wednesday August 1st, from 3—5 pm at Randolph's Main Street Market Place at Powers Farm, 592 North Main Street in Randolph, MA 02638.
I will be on vocals, guitar and keyboard, Rick Goggin on vocals and lead guitar, Chris Grant on bass, and Miki Matsuki on drums.
Branson Bofat will kick off the show at 3pm.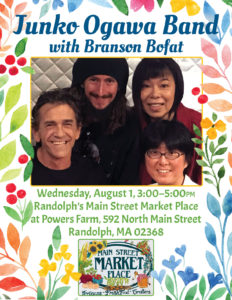 Thank you everyone who was at Needham Farmers Market on Sunday, June 24th.  I really appreciate your support. It was such a nice afternoon at the market.  Lovely lovely !
Thank you everyone who was at Newton PorchFest on June 2nd despite some rain. It was a fabulous event and I appreciate your support very much. Had a wonderful afternoon playing with Rick Goggin and Miki Matsuki as J.O.TRIO and enjoyed sharing the stage with Branson Bofat and Johnny Flaherty. Special thanks to our awesome porch host Lisa and Paul, and the Newton PorchFest committee for making this terrific event happen. I'm already looking forward to Newton PorchFest 2019!
Thank you everyone who was at Club Passim last night. Your support was heart felt and priceless. Thank you very much for being such wonderful audience.
Thank you to everyone for coming to Wake Up and Smell the Poetry on Saturday, Nov. 11 at HCAM TV in Hopkinton! We had a great time. Thank you for your support!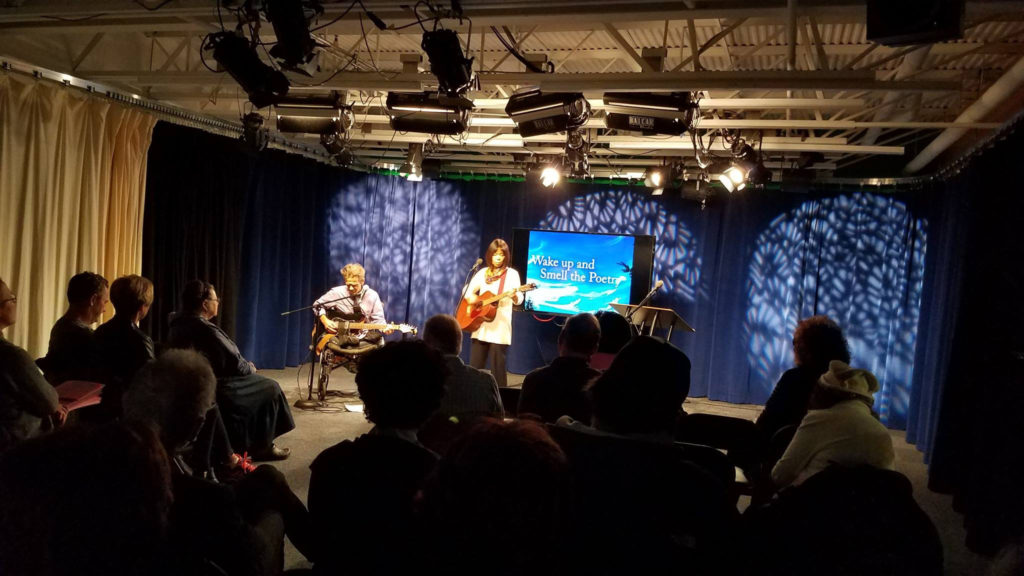 ---
Our new special project CD is now for sale!  Our band for this project, "Ground Control," contributed 2 songs for this special double CD: "Loving the Aliens- A Lowbudget Tribute for David Bowie" by Lowbudget Records. Junko, Rick Goggin, Jonathan William, and John Zaria named the band "Ground Control" for this project. Digital versions, CDs and DVDs are all for sale at the Lowbudget Records website. CDs will also be available at Junko's concerts for $15.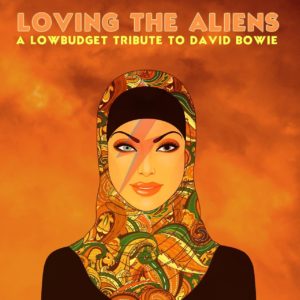 Love, Love, Love, Junko